Blogging is my spare time hobby, that I love. One day I would love to be able to blog full time, I mean, who wouldn't? But had it not been for my decision to quit my career in retail management and start working in digital, I would never have started blogging in the first place.
The term digital covers a large range of roles, whether you are working for media buying agencies in London like Total Media or coming up with digital strategies in an agency in Brighton (surprisingly one of the biggest digital hubs in the UK) you can use the term "I work in Digital".
I know digital – I use Facebook/Twitter/Any Social Media Channel
This is my biggest pet peeve – I mainly work in/with Social media; managing communities and devising social strategy to promote brand or product awareness as well as supporting the clients overall marketing strategy.
Believe it or not this is not as simple as updating your various social channels several times a day with an image diary of what you are eating or passive aggressive updates. I mean, can you imagine a brand like Topshop saying something like 'OMG so many other shops trying to imitate us – Never mind…. imitation is the best form of flattery'.
Updating a brands various social media channels means writing a content calendar filled with updates supporting the brands overall marketing strategy, in the brands tone of voice and creating assets, like images or videos, to accompany the status. Not to mention then analysing the posts engagement to help inform parts of you future strategy such as posting time, frequency, type of asset and topic.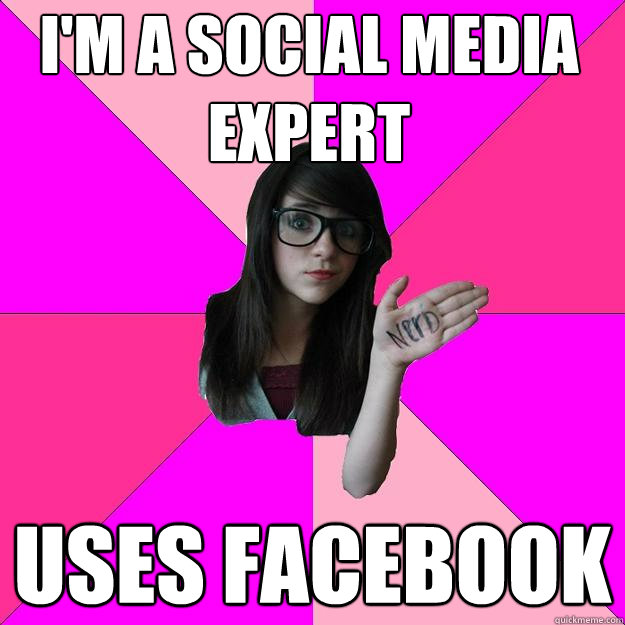 You need to be a coding whizz
Depending on what role you are looking at you don't always need to be hugely familiar with coding (unless you are a developer). As a social specialist I generally only need to know what each platforms developer capabilities are and usually they come with comprehensive instructions for the more complex apps. If you want to get a few tips on coding I would recommend the W3School.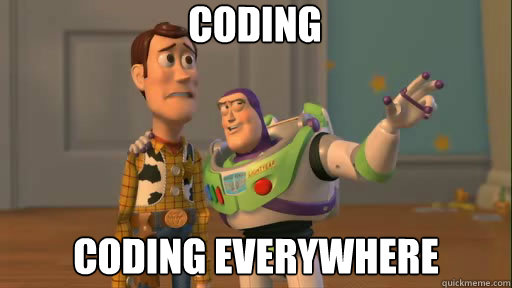 All SEO is Black Hat
This is not true. While there are loads of people out there who do practise the 'Dark Art' of SEO to get quick results, there are an equal amount of totally legitimate SEOs who do things according to Googles guidelines and promise sustainable risk free strategies. The good SEOs will never ask you to not disclose a paid article or demand follow links.

You're A "Geek"
Not everyone in digital can be put into the geek stereotype, but we do have a passion for digital and web and often other stuff. But so what? Being geek is mainstream now, look around comic book films dominate the cinemas, Game of Thrones is a massively successful Prime Time TV series and don't tell me you have never donned Geek chic glasses… As Mystique would say if she was a geek 'Geek and proud!'.
The Digital Industry Doesn't Have A Future
Tell that to Google, Facebook, Instagram and in fact any eCommerce website.
Like what you see? You can follow me here:
twitter // bloglovin // facebook
| This post was sponsored by Total Media|
Love Lilla xx